On December 14 2018, Kathy's eldest brother John Granara hand delivered a check to Massachusetts General Hospital Cancer Center. These funds will be used to purchase blanket warmers for the patients going through their chemo treatment.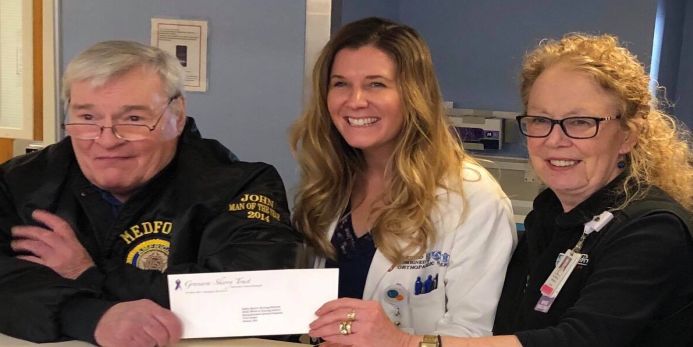 This season of giving is the best time to make an impact and help those in need.  We hope you hug your loved ones tightly today and everyday this holiday season. ?✨
#pancreaticcancer
We are happy to announce that yesterday, March 28, 2017 we presented our 2016 check to Massachusetts General Hospital Cancer Center. It was our largest donation amount to date at $206,980.00!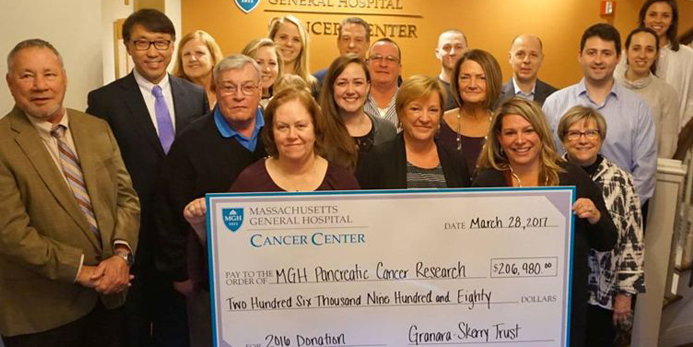 The amount of funds raised at all of our events throughout 2016 pushed us over our founder, Kathy Granara Skerry's goal of $1 Million for Pancreatic Cancer Research at MGHCC.
We shared this special afternoon with some of the teams and families who helped make this our most successful year. We also had the pleasure of hearing Dr. David Ryan, Dr. Carlos Fernandez and Dr. Andrew Zhu, all of the MGHCC, speak about the promise of the research happening thanks to our funding.
We may have reached our initial goal, but we ARE NOT stopping here! We hope you all will continue to help us support the incredible work being done at MGHCC by joining us at, sponsoring, donating to and volunteering at our 2017 events ! Here's to another big year for research!!