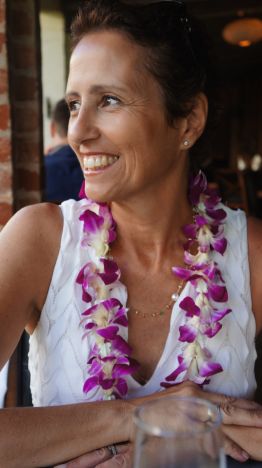 Last Year We Raised $10,505.00
Our mother's story is one we hope will resonate and inspire others that are unfortunately facing the same diagnosis. This page was created in hopes of sharing her story and raising money for a devastating cancer that is far behind others in research and treatment options.
Patricia was diagnosed in January 2014 with adenocarcinoma of the ampulla of Vater of pancreatic origin. She underwent the Whipple procedure in February of that year followed by completion of chemotherapy and radiation. A year later in September 2015, the cancer spread to her ovaries and peritoneum. Despite a poor prognosis and a high likelihood of resistance to treatment, chemotherapy managed to keep the cancer controlled for eight long months. In May 2016, she developed an intestinal obstruction, which they bypassed. Unfortunately, aggressive combination chemotherapy failed to prevent further obstructions and led to a series of complications.
Our mother and superhero peacefully became our angel on August 22, 2016 at 3.00pm on a beautiful sunny day in Boston. Throughout her battle, she was relentlessly graceful and selfless, and held on to every aspect of her personality that many know her best for. Her smile, her laugh, and her big heart will never be forgotten.
We ask you to help us in the fight against pancreatic cancer for families and fighters alike. Any amount would be greatly appreciated.
The Granara-Skerry Trust was an easy choice for donations. Patricia was treated from day one at Massachusetts General Hospital in Boston and we cannot thank them enough for the care and support they provided. Additionally, we would not have had her for two and a half years if it were not for the many caring nurses, a determined team of doctors, including Dr. Eunice Kwak and Dr. Theodore Hong, and surgeon, Dr. Fernandez.   For anyone wanting more details on her treatment regimens and story, please feel free to direct your any to atiberi2005@yahoo.com.